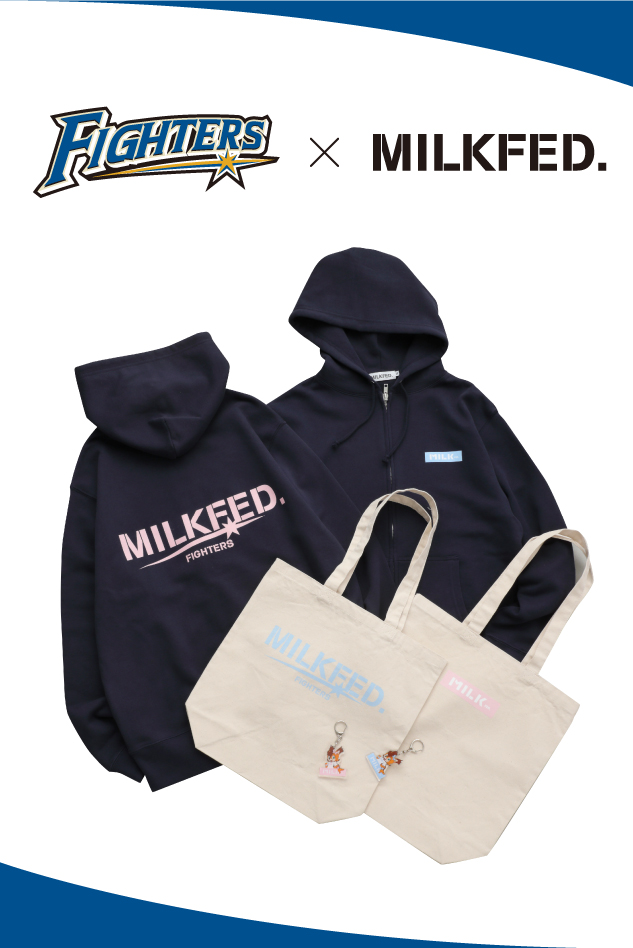 MILKFED. is announcing the 2nd collaboration with the Sapporo based professional baseball team "Hokkaido Nippon-Ham Fighters".
・MILKFED.xFIGHTERS ZIP HOODIE
LtPINK,LtBLUE M/L/XL ¥8,500+TAX
・MILKFED.xFIGHTERS TOTE
LtPINK,LtBLUE ¥2,500+TAX
MILKFED.xFIGHTERS POLLY KEY CHAIN
LtPINK,LtBLUE ¥800+TAX
The shining star design with both MILKFED. and FIGHTERS's official logos should be the very special items for fans and baseball-lovers.
Please show up in the stadium with these items to cheer for the baseball heroes!!
The special collaboration is releasing limitedly on Hokkaido Nippon-Ham
Fighters' official online store and official retail store ON-DECK and CLUBHOUSE.